Welcome to the portfolio of photography by Michael Caithness
This site is designed to showcase my digital photographic images.

I have been an active photographer for more than 40 years and my main area of interest is in abstract close-ups.

I am based in Edinburgh and I am a past president of Edinburgh Photographic Society.

I achieved my Associateship of the Royal Photographic Society (ARPS) in 2002. The theme of my panel of 15 images was "extra-terrestrial" and the images can be seen in gallery 4 in the galleries section of the site.

I use Canon equipment and my favourite lens is my 100mm macro. All of my images are captured on digital cameras.

Images are available for sale as limited edition colour prints and I also have other images available from Alamy - a leading portal for both general and specialist images.
Mica-Images News
I have created a profile with 500px and I am currently uploading images to the site. Click on the 500px button at the left of this page to view them.

Since 500px removed the Portfolio feature, I have started to develop a portfolio using Adobe Portfolio. It is very much a work in progress but it can be viewed by clicking on the Pf button on the left.

I have also posted lots of new albums on Flickr and do not update the galleries on this website now. Click on the Flickr button at the left of this page to view them.

I have also started to publish some books of my images on Blurb and these can be viewed by clicking on the Blurb button.
All of the images on this website and on my Flickr, Adobe Portfolio and 500px sites are the copyright of Michael Caithness and may not be copied or reproduced in any way, without the owner's permission.
Last update 19 April 2018
Use 1024 x 768 screen resolution and press F11 to view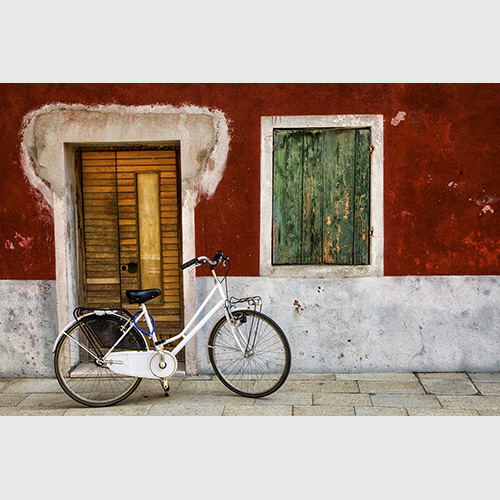 Image of the week - Burano bicycle

click to see a slideshow of previous "images of the week"